Every year in Quebec, more than 2,500,000 tickets are issued. However, not only do the various university law faculties omit to formally teach their students the ins and outs of the Highway Safety Code, but the rules generally remain unknown to the public.
With the information transmitted by INFO TICKET, citizens and lawyers alike have a tool to better understand the challenge process and to establish a constructive and effective dialogue.
Using our system, prior to a consultation with the lawyer, the citizen will have prepared a statement of facts, defined the circumstances of the infraction, become acquainted with the constituent elements of the offense, consulted certain case law and certain associated defenses relating to the infraction at hand. 
The lawyer will be able to analyze an organized and well-defined file, allowing him to advise his client through a constructive and dynamic means of communication.
Lawyers and citizens alike benefit from information about the given offense, relevant case law, explanations on the various defenses available, tips and tricks based on more than 50,000 past contested cases and a computerized, confidential and secure management structure, specific to the management of tickets.
How to prepare and structure your client's testimony? How to prepare your file? How to explain the importance of legal defenses and credibility? Help you determine, with your client, an adequate strategy, when and if it's worth it to contest, and the right way to do so, in order to avoid unnecessarily wasting one's time and money.
Facilitate communication and decision-making with your client by giving him access to relevant, adapted and adequate information. InfoTicket allows for an access to justice that reflects the knowledge and interests of your client, allowing them to take a cohesive and well-informed decision.
What is InfoTicket giving you?
Alfredo Munoz
Access to justice requires relevant and appropriate information.
Information regarding the article of the offense and certain other related articles, various defenses that others have invoked before you, summaries of judgments in connection with the article of the offense and the defenses invoked , a management system, automated reminders, a questionnaire to help you piece together the facts and other elements to help you better prepare.
Here is a brief description of our portal to help you better define your expectations.
Our service
Alfredo, the founder of the first ticket management company in Quebec, Ioan, Web & New Technologies Entrepreneur, and Samuel, attorney at law in Quebec, set up INFO TICKET.
INFO TICKET facilitates the work of the lawyer and strengthens his relationship with the citizen, particularly by allowing the citizen to understand the lawyer's work, to have access to relevant information and to prepare and understand the legal process:
The offense for which he is accused

The functioning of the court 

The preparation of his file

The in-court testimony
All of the topics which you need to discuss with your client in order to represent, assist and advise them in a clear and succinct manner, with the assistance of an efficient and confidential management system for each file.
InfoTicket facilitates the work of the lawyer by:
Offers citizens and lawyers with the relevant information regarding the offense

Provides relevant case law associated with the offense

Delivers an effective management system that takes into account the court delays & deadlines 

And much, much more
And much more
It's easy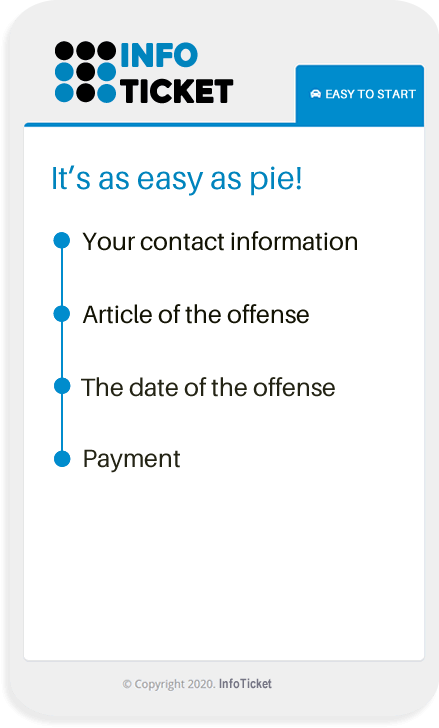 It's personalized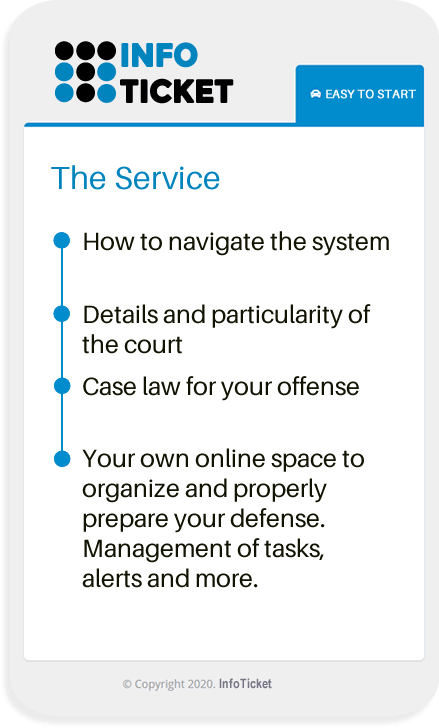 Disclaimer
The information, and videos provided by Info Ticket are in french.
The information contained on this website and any related resources are intended to provide general and approximate information and do not constitute legal advice and should not be treated as such. It is made available to you without any guarantee, in particular as to its accuracy or its obsolescence. No legal advice will be provided. The website is maintained for informational purposes only. By using our website, you agree to this disclaimer in its entirety. If you disagree with any part of this disclaimer, do not use our website. We reserve the right to modify these conditions at any time. You should therefore regularly check for changes.
Need legal advice? Only notaries and lawyers are legally authorized to provide legal advice.
We strongly recommend that you consult a lawyer.